Got a bucket full of ice and a watch to go with it roping off your body with yellow tape
Mette Hersoug. NEW YEARS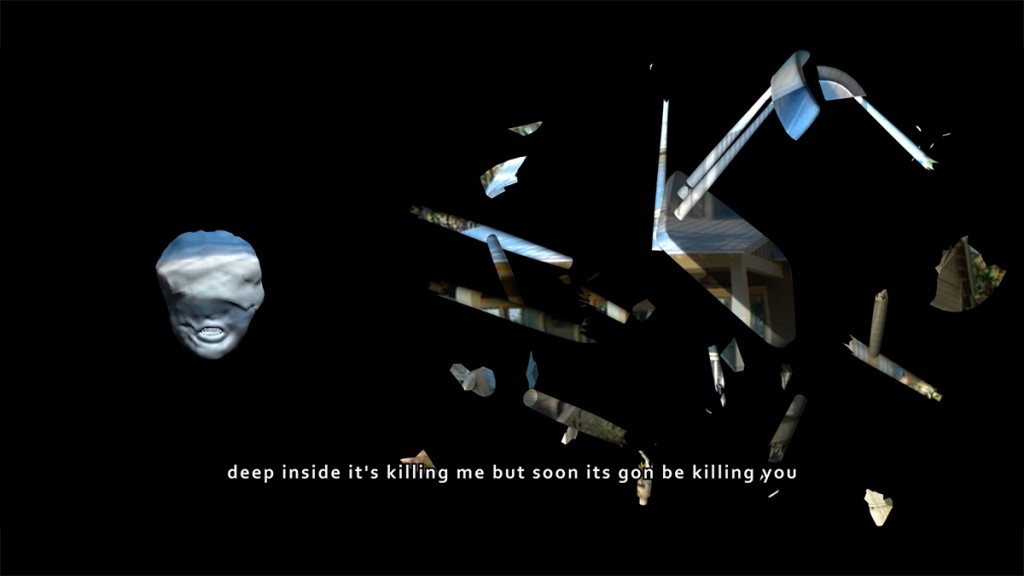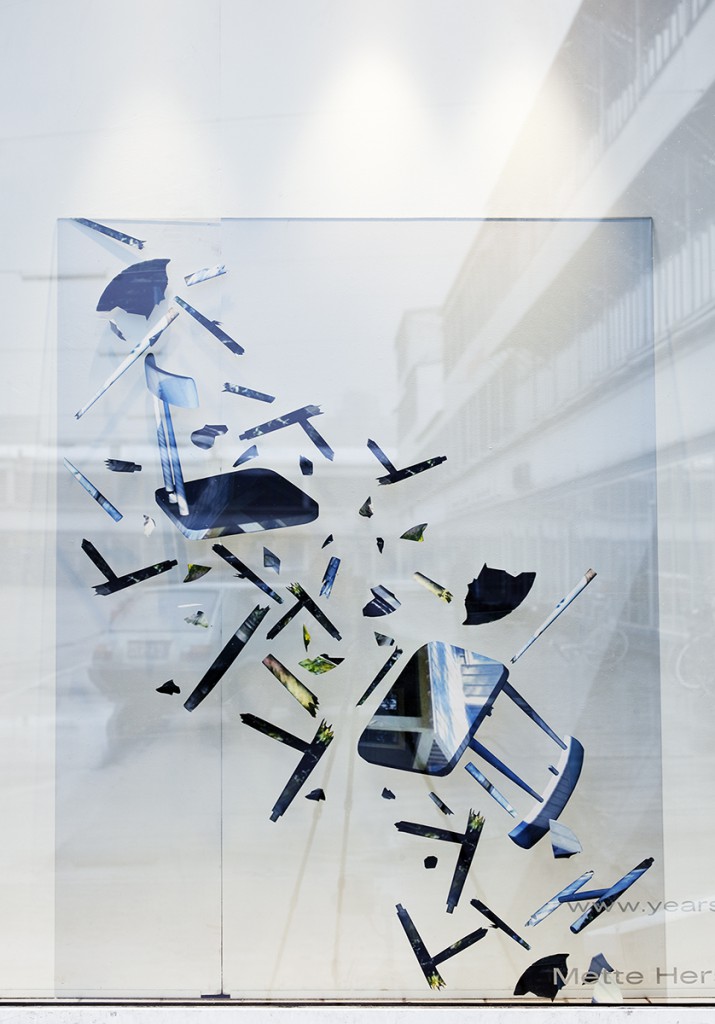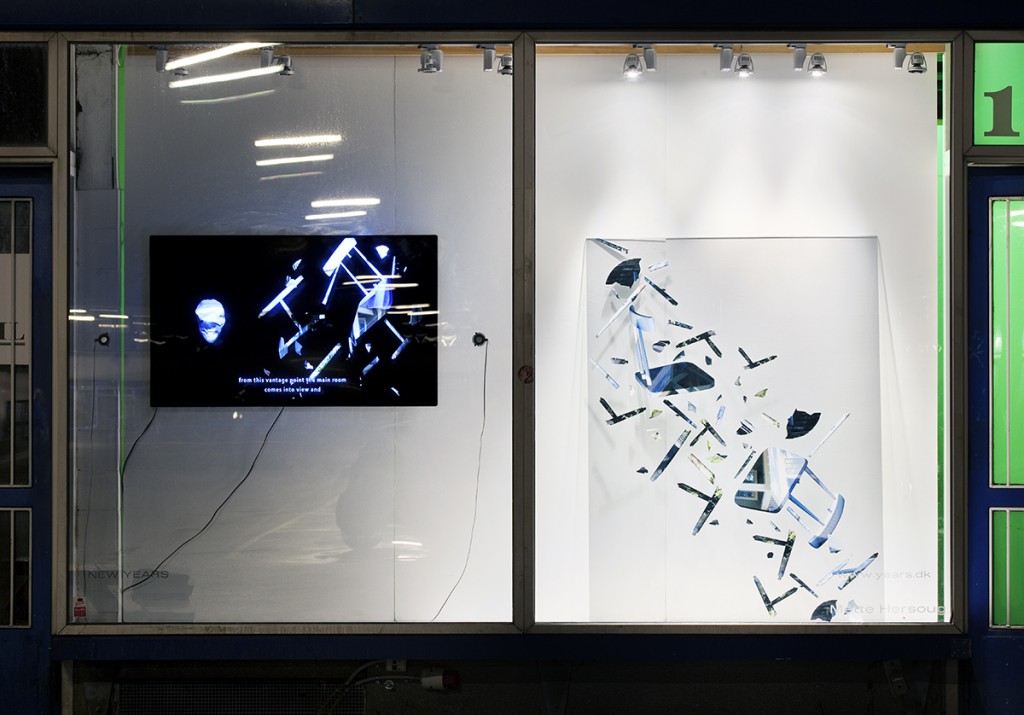 The piece "Got a bucket full of ice and a watch to go with it roping off your body with yellow tape" is number 2 in a series and consists of a 3D animation, a soundtrack/opera for glass speakers which turns the window into a giant speaker and vinyl print on glass. The work is a further investigation into the possibility of inventing a common stage and a performative strategy oscillating between advertising's and pop music's descriptions of emotional high and lows, crisis and depressions and the new stream's description of the global markets highs and lows, crisis and depressions in order to create slippages and a dialogue between these language systems.
The work draws from various forms of language surrounding our relationship to objects, including advertising and commercial real estate propaganda, pop music, and news media coverage of recent financial collapse. It weaves together a multi-layered sonic and visual fabric of associations in order to investigate the production of desire, perceived status, and fear produced by these various languages. This hybrid form is used as a tool to investigate slippages between existing cultural systems and as a device to question underlying subconscious beliefs and ideology. Using 3-D graphic imaging of objects and sound collage, the piece envelops the viewer in a kind of liminal space, where we float between pieces of information and lived cultural narratives, economic crisis, real and potential revolt and poetry.
Mette Hersoug received her MFA from California Institute of the Arts and her BFA from the Royal Academy of Fine Arts in Copenhagen. She studied at the Nordic Sound Art Program and practiced theatre and stage design at The Danish National School of the Performing Arts in Copenhagen. She has shown at the Danish National Museum (DK), Curtat Tunnel (CH), International Symposium on Electronic Art (CCA, US), Museum of Contemporary Art in Roskilde (DK), CAEFER (CA, US), Matchmaking Trondheim (NO), Centre of Contemporary Art Copenhagen (DK), FOCA (CA, US), The House of the Artists Oslo (NO), Kunsthal Charlottenborg (DK), Years (DK). She is the founder of the Los Angeles based sharing platform OLR:
www.ourlivingroomla.com.